<![if !vml]>
<![endif]>
In Memory of Ken Albrecht
<![if !vml]>
<![endif]>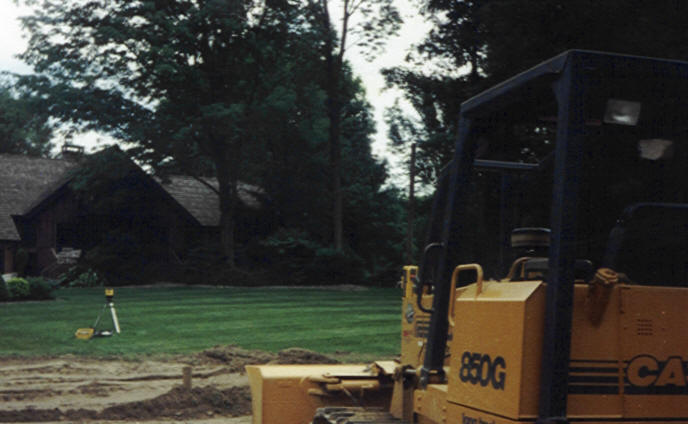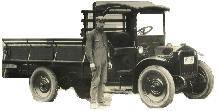 Albrecht Trucking is a company built on the values of its founders; tough, honest and passionate people. I am proud of my family as well as all of my Dad's friends and employees that I had the opportunity to grow up with and learn from. My goal is to carry these principles into the future.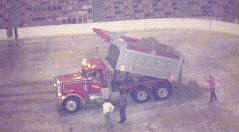 Trucking is our bread and butter. Our trucks are capable of hauling anything from agricultural products, minerals and industrials to byproducts and heavy equipment. Our services are mainly offered in Ohio, Pennsylvania, Indiana, Michigan and Ontario, Canada. But we are not limited, we have the authority, licenses and permits to go any place needed.
Excavating has been in our family as early as the 1900's. My great grandfather dug basements and roads with horses and slip scrapers, today we have automated laser grade devices on our dozer and rubber-tracked equipment to minimize damage to turf. Although the equipment that we use has changed with time, our service and values will remain the same.
The combination of our hauling and excavation services has proven valuable to many of our customers. This combination eliminates the hassles of tracking down and scheduling two different companies.
-Mark Albrecht
s
Pete Albrecht, 1925
Spreading stone on a driveway
Ken Albrecht at Seville Sand, 1950's
D68 Komatsu
Special Thanks to Baker Sand
Dozer with automated laser grade
First load of dirt hauled into the Coliseum in Cleveland, 1976.
BobCat
Hauling dirt out of Coliseum after tractor pull
<![if !vml]>

<![endif]>